Contributors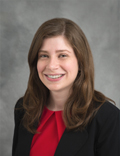 Amelia Benner
Communications Editor
Memorial Health
Amelia draws on her background as a small-town newspaper editor to give a personal touch to the stories that make Memorial unique. When she's not writing, she also enjoys reading, knitting and spending time outdoors.
Olivia Brown
Marketing Consultant
Memorial Health 
Olivia's background in public relations, event management and digital communication lends itself to her role in managing social media for Memorial Health. She also manages our online blog. She earned her bachelors in psychology from Penn State and her masters in communication management from Towson University. She enjoys reading, traveling and spending time with her family.
Julie Kaiser, MFA
Marketing Consultant
Memorial Health
Julie enjoys uncovering stories that showcase Memorial as a great place to work and receive care, a true testament to her experience as a freelance writer for news and feature publications. She is an avid baseball fan (Go, Cards!) and enjoys following her kids' activities as well as traveling with her husband.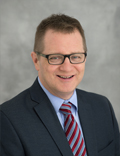 Michael Leathers
Media Relations Consultant
Memorial Health
Michael connects news media with Memorial's patient stories, services and events and showcases Memorial's impact on the community. Prior to joining Memorial in 2003, he spent 10 years working in print journalism and has worked in various corporate communication roles. In his free time, Michael pens plays for national competitions and enjoys supporting the Springfield, Illinois theater scene.