Back to School Time: Vaccinations Protect Your Children (And You)
In the 1940s, polio evoked fear in parents throughout the United States because the disease disabled so many children and adults. Thanks to a successful vaccination program, the United States has been polio-free since 1979. According to some estimates, 16 million people would be paralyzed today due to polio if not for vaccination.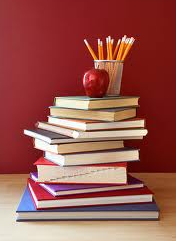 On-time immunizations and vaccination are important for children and adults alike. You can protect yourself and your family against vaccine-preventable diseases like measles, cancers caused by HPV, COVID-19 and influenza. Speak with your doctor to ensure every member of your family is up-to-date on recommended vaccines and to know when your children need vaccines or when you need vaccines as an adult.
Back to School: The Illinois Department of Public Health also requires immunizations and vaccinations for students returning to school and colleges or universities this fall. Information here. Need to schedule an appointment for vaccinations? Contact your physician to schedule or with questions or concerns.
Related Articles
How to Overcome Needle Phobia for COVID-19 Vaccine
Childhood Vaccines are as Important as Ever
Flu Vaccinations are More Important This Year