Family Honors Last Request and Pays It Forward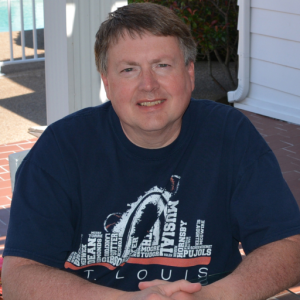 Mark Mobley lost a hard-fought battle with melanoma in 2022. During the last few days of his life, he returned home under hospice care. It was then he gave his wife Dolores several special requests to accomplish on his behalf, one of which was to make a donation to help oncology nurses and technicians at Springfield Memorial Hospital (SMH).
"From September 2021 to February 2022, Mark was in and out of the hospital," said Dolores. "During that time, the nurses and techs on the oncology floor at SMH were absolute angels as they cared for him, not only from the cancer but also the many side effects from his treatment. They even knew his favorite flavor of popsicles – orange – and made sure he had them, which made me smile."
After Mark's funeral, Dolores began to work through all the financial and legal tasks, looking for a way to fulfill her promises to Mark at the end. She wanted to make a donation for oncology nursing at SMH, but she wasn't sure how to start.
A friend and retired oncology nurse gave her the name of Diane Rutledge, a board member for Memorial Health, and she put Dolores in touch with Melissa Hansen Schmadeke, executive director for the Springfield Memorial Foundation.
"Our donation can't compete with large donations made by families who fund hospital wings," Dolores explained to Melissa. "But we do want to make a donation that will help those individuals who chose oncology nursing at SMH because they were so special to us and to Mark."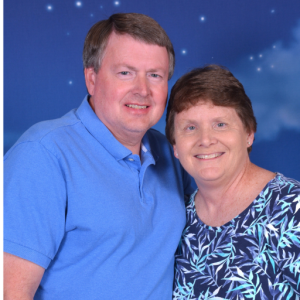 Melissa worked closely with Dolores to create an endowment fund in Mark's memory that would support oncology nursing at SMH.
"My family and I are grateful to the Springfield Memorial Foundation for helping us to honor one of Mark's last requests," said Dolores. "He was so thankful for the care he received from the nursing staff, and so was I. Now we are able to pay it forward."
Interested in Donating?
The Springfield Memorial Foundation secures charitable gifts, identifies needs and funds grants that support patient care, education and research throughout Memorial Health and the Springfield community. Gifts can be designated for medical education, patient care and research, or specified for areas such as cancer, heart disease or hospice care.
For more information, contact Melissa Hansen Schmadeke at 217-788-4700 or email Foundation@mhsil.com.