How the Flu Affects People with Diabetes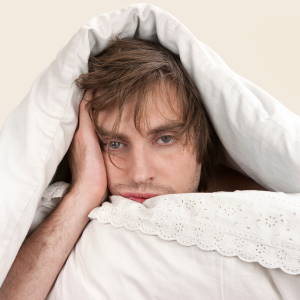 Even if your diabetes is well-managed, when people with diabetes (type 1, type 2 or gestational) contract the flu, they are at high risk. Flu complications include pneumonia, bronchitis, sinus infection, ear infection, diabetic ketoacidosis and worsening of current health conditions.
Protect against the flu: The best way to protect yourself against the flu is to get the flu vaccine. Flu vaccines are updated every year to keep up with the changing viruses. In addition to the flu vaccine, your doctor may also recommend the pneumococcal vaccine to prevent pneumonia. You cannot contract the flu or pneumonia from the vaccines.
If you contract the flu: If you get sick with the flu or suspect you have the flu, contact your doctor as soon as possible. There are prescription-only medications that can help fight the flu. Flu symptoms include fever, runny nose, body aches, chills, vomiting, diarrhea, coughing, sore throat, headache and fatigue.
"If you think you have the flu, you should contact your doctor to get tested," said diabetes program quality coordinator Sarah Tierney, BSN, RN, with Memorial Wellness Center.  "Your doctor may direct you to monitor your diabetes more closely as well as ensure you're drinking plenty of fluids."
As directed by your doctor, you should continue taking your medication and insulin. Your doctor may also direct you to test your blood sugar more often. Your doctor may also have you test for ketones. If they get too high, you might have diabetic ketoacidosis, which can lead to coma or death.
"If at any point you experience trouble breathing, a fever of over 103, dehydration, high ketones, or low or high blood glucose, go to the nearest emergency room," said Tierney. "These are indications of a complication that may require emergency care."
Concerned about the flu and diabetes?
If you are a person with diabetes and concerned you have the flu, speak with your healthcare provider or visit the nearest emergency room.
Need a healthcare provider? Visit Memorial Care to view providers in our 16-county area who are accepting new patients.
Advanced Symptoms? 
Decatur Memorial Hospital Emergency Department
Jacksonville Memorial Hospital Emergency Department
Lincoln Memorial Hospital Emergency Department
Springfield Memorial Hospital Emergency Department
Taylorville Memorial Hospital Emergency Department