Mental Health Crisis: Outpatient Help or Emergency Department?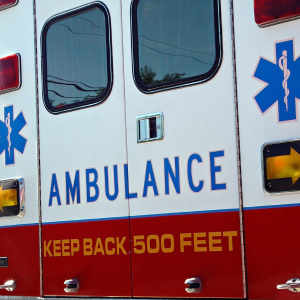 A mental health crisis is frightening. Often it can be difficult to determine the right course of action—will an appointment with a behavioral health professional help or does the crisis require a trip to the Emergency Department (ED)?
First, if you have thoughts of suicide or harm toward others, call the National Suicide Prevention Hotline at 988 or go to your local ED immediately. Other indicators that the ED might be the best option include:
Visual, auditory hallucinations or delusions that threaten safety
Severe side effects from medication
Aggression or assault
Severe insomnia for more than two days
Paranoia, confusion or mania that threaten safety
Overdose, physical health emergency
Once at the ED, expect questions about current symptoms, when symptoms started, mental health history, relevant medical diagnoses, current mental health treatments and medications.
Monica Farquhar, director of Community Access and Recovery for Memorial Behavioral Health, weighs in on the value of having a crisis plan.
"A crisis plan can help you and your loved ones keep an eye out for certain symptoms and be aware of appropriate steps to take in the event of a mental health issue," said Farquhar. "That plan should include the phone number of your therapist or psychiatrist, phone numbers of friends or family members plus a summary of diagnosis and any medications taken."
Memorial Behavioral Health also offers the following resources for help:
Memorial Behavioral Health Crisis Clinic: 710 N. Eighth St. Springfield, IL. Call 217-525-1064 or come in person. Walk-in services are available Monday through Friday 8:30 a.m. – 4 p.m. Speak with a mental health professional to get immediate emotional support and be linked to services and/or community resources for ongoing support.
National Suicide Prevention Lifeline: Call 988 to talk with someone trained to help.
When a "Nervous Breakdown" Isn't a Joking Matter
Mental Health Matters: Overcoming Childhood Trauma