Students: Is a Healthcare Career Right for You?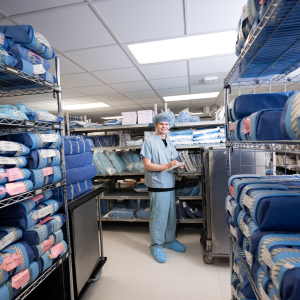 Fascinated by the science of medicine, Caleb Vajko, 17, enrolled in a partnership program between Memorial Health and Springfield School District 186 and has worked in sterile processing at Springfield Memorial Hospital in addition to attending high school at Southeast High School.
He helps pull needed instruments and disposables for operations in the OR for the following day as well as declared emergency cases. He also takes phone calls from the OR for extra instrumentation and/or disposables they may need during procedures.
"Memorial Health has presented numerous opportunities to help me engage in a medically oriented future career," he said. "Personally, I enjoy the exposure my employment has given me so far. This is important to know instrumentation and learn medical language."
Upon graduation, Caleb plans to enroll at Lincoln Land Community College and begin his educational journey to pursue a career as a neurosurgeon.
The world of healthcare is one of the fastest growing industries today and offers in-demand, well-paying, stable careers. Finding a career with a good salary that is both interesting and rewarding is essential to achieving career satisfaction. There are resources to help students of all ages interested in pursuing healthcare careers.
Explore Your Options with Healthcare Pathway Tool
Visit HealthcarePathway.com to view career ladders that lead to advancement within a pathway and find educational programs and application requirements by state. This helpful tool can help you narrow down healthcare careers by job function. If you know you want to be in direct contact with patients on a daily basis, explore careers within the direct patient care pathway. If you are intrigued by management or the business side of healthcare, explore careers within the informatics/business pathway. Additional information for careers in imaging and diagnosis, research and development, and healthcare facility support are also included.
Memorial Health Career Advising
Reach out to schedule an advising session with Memorial's career advising services, which can help you identify clinical or non-clinical careers with a strong personal fit. Our advisors assist students in developing a career plan. Whether a student needs help choosing a post-secondary training program, applying for admission to one of our regional education partners or completing clinical rotations, our advisors are committed to supporting student learning and achievements.
Memorial also offers our colleagues tuition assistance, which is an excellent benefit for part-time and full-time colleagues just starting a healthcare career. Want to learn more? Connect with an advisor today. Email: workforcedevelopment@mhsil.com. Also, learn more about available positions for students and opportunities throughout Memorial Health at jobs.memorial.health.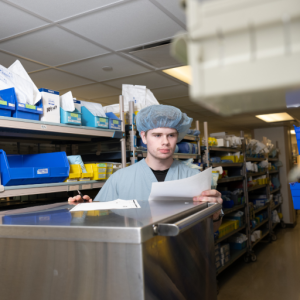 Additional Resources
ExploreHealthCareers.org is designed to help people find their ideal place in healthcare. Users sort career opportunities by education level, which simplifies finding a career that matches the required training and education you are willing to complete prior to employment.
HealthcarePathway.com will help you find healthcare job descriptions, education and training information, licensure and certification requirements and career action plans to help guide you.