Tips to Prevent Social Media from Hijacking Your Child's Summer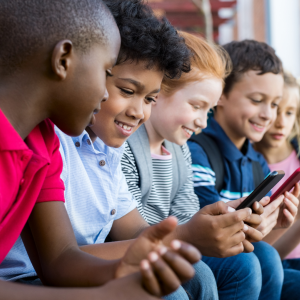 Long summer days are here, along with hours and hours of unstructured time for many tweens and teens. The U.S. Surgeon General recently warned that too much time on social media can contribute to serious mental health consequences, including anxiety and depression.
"Today's social media offers outlets for creativity and connection, which is attractive to young people, but it can also lead to unhealthy habits and comparisons," said Jonathan Ponser, LCPC, a manager with Memorial Behavioral Health. "An obsession with social media can lead to a loss of privacy, unrealistic self-image, low self-esteem, distorted ideas about relationships and a real danger of online predators, cyberbullies and harassment."
According to the U.S. Department of Health and Human Services, up to 95% of youth ages 13-17 use a social media platform, and more than one-third admit they use it almost constantly. The Surgeon General urges lawmakers and technology companies to address this growing health concern through safety standards, digital literacy and product transparency. But experts agree:  parental involvement is key.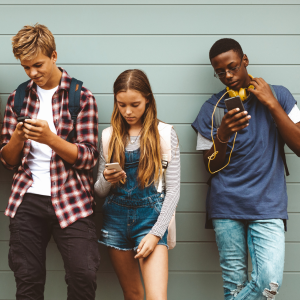 Here are some ideas to wrangle your child's social media usage this summer:
Monitor length of time spent on platforms. Set realistic goals, and consider apps with timer options that shut devices down after a certain amount of time.
Monitor content. Engage your child in dialogue about which types of content are inappropriate and potential consequences.
Establish tech-free zones or times in the home. Naptime or bedtime are potential tech-free zones.
Teach kids about responsible online behavior and model that behavior. Easier said than done, but put your phone away at bedtime or during family movie night.
Report problematic content and activity.
"Technology is a huge part of our lives, and eliminating it completely is not a realistic option," said Ponser. "But parents can be intentional about planning summer activities that don't involve technology and increasing opportunities to connect with others in person. Also, work with kids to create moderate boundaries, educate them about potential minefields and help them to avoid using social media as their only way to engage with others."
Memorial Behavioral Health provides outpatient behavioral health services for children, adolescents, young adults and adults. Programs address emotional, social and behavioral needs of individuals and their loved ones who experience difficulties across home, social and community settings. Call Memorial Behavioral Health at 217-525-1064, Monday through Friday, 8:30 a.m. to 4:30 p.m. to be connected with services.