"Mobile Memorial" Will Provide First Aid Care and a Wellness Course for Screenings and Health Education at Memorial Health Championship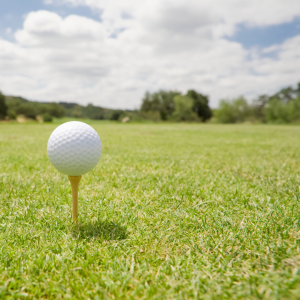 Memorial Health will offer "Mobile Memorial" as a care center for spectators to receive first aid care as well as health screenings and education at nine "holes" located within the tent.
"Mobile Memorial" will be open 7 a.m. to 5 p.m. on Thursday, July 14, through Sunday, July 17. Registered nurses will be on-site during those times to care for anyone in need of first aid care.
At the Wellness Course, those who complete all nine holes on their scorecard will be entered into a Birdie Club for a chance at a raffle prize drawing.
Hole One: Take blood pressure test
Hole Two: Screen for prediabetes and answer questionnaire
Hole Three: Learn your BMI
Hole Four: Discuss importance of yearly provider visit
Hole Five: Learn about daily step count and why walking promotes health
Hole Six: Prioritize healthy sleep habits
Hole Seven: Designate fluid intake goals
Hole Eight: Calculate meals per day made at home
Hole Nine: Download MH App for comprehensive resources at your fingertips
In addition, people who visit Mobile Memorial will also receive a swag bag with freebies like hand sanitizer, sun screen, hot/cold gel packs, reusable grocery bag, stadium cup and more. A complimentary walking map of the golf course will also provide participants a step count if they follow the players throughout the course.
Related Articles
Emotional Well-Being for Athletes of All Ages
Emotional Well-Being: Next Level Tips for Athletes
It's Back! Summer Fun at the 2022 Memorial Health Championship Presented by LRS