Cancer Survivor Day is Every Day: How to Manage Feelings after Diagnosis and Treatment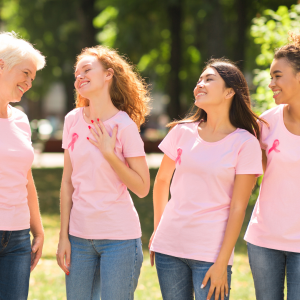 The day you are diagnosed, you are a cancer survivor. Cancer survivors can experience an array of emotions before and during treatment, but many don't expect the roller coaster they experience after treatment.
"When you go through a battle like cancer treatment, you may compartmentalize emotions, but once treatment wraps up, many survivors ask, 'What's next?'" said Jonathan Ponser, LCPC, with Memorial Behavioral Health. "When you spend weeks or months with a team of familiar healthcare professionals, you may be afraid to move forward. These feelings are normal."
Ponser offers these tips to help cancer survivors manage their emotions:
Acknowledge feelings. Recognizing feelings like fear or guilt help you find healthy responses and coping mechanisms.
Take care of your health. Eating a healthy diet and exercising can help manage your physical and mental health as you recover.
Keep medical appointments. Sometimes people avoid things they fear. Going to your medical appointments and follow-up scans are an opportunity to check on your health, ask questions and discuss any concerns with your doctor.
Be honest with yourself and others. Share your worries or concerns with the people you care about as well as your medical team. Journaling can also help you express difficult feelings.
Find a support group. A cancer survivor support group – whether online or in person – can help you share your experiences and learn new coping strategies.
Develop a routine and set goals. Staying busy and setting goals can keep you motivated and create a healthy distraction.
"Over time most survivors will adjust to post-treatment fears and feelings, but if you're experiencing anxiety or depression, it's important to seek the help of a behavioral health provider," said Ponser.

June 24 from 9 a.m. to 1 p.m. at Downtown YMCA, 601 N.Fourth St., Springfield

This free event is a way to celebrate those who have survived, inspire those recently diagnosed, recognize caregivers for their support and unite the community. Register to attend by June 15. Call 217-788-4400 or visit

memorial.health/events

. Attendees will engage in gentle stretching/yoga exercises, learn ways to add healthy nutrients to diets, discuss sexual health/intimacy, participate in massage and Reiki therapy techniques in addition to hearing motivational speakers share their stories and experience. Light refreshments will be serve
Offered in-person or virtually. Questions? Call 217-788-4400.
Finding Hope Support Group – Meets on third Wednesday of each month, 5 p.m. in Room E118 at Springfield Memorial Hospital.
Breast Cancer Support Group – Meets on the second Tuesday of the month, 5:30 p.m. in Room E118 at Springfield Memorial Hospital.
Prostate Cancer Support Group – Meets on the second Wednesday of each month, 5:15 p.m. in Room B149 at Springfield Memorial Hospital.
Need to talk? 
Memorial Behavioral Health provides in-person and telehealth appointments with their patients. Call 217-525-1064 to schedule an appointment.
Related Articles
What Cancers Are Inherited?
Cancer Screening: Reaping Rewards of Early Intervention
Can Exercise Reduce Cancer Risk?