Has Your Child Outgrown Their Pediatrician?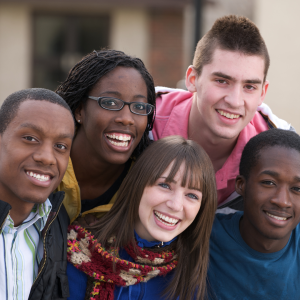 You've probably relied on your child's pediatrician for expert advice throughout childhood. But as high school graduation arrives, you may wonder whether it's time for your child to make the switch to an adult primary care provider.
"The American Academy of Pediatrics no longer recommends an age when patients should stop seeing a pediatrician, although some providers suggest moving on at 18 or 21," said Jennifer Snyder, MD, pediatrician with Memorial Care on Koke Mill. "Each child has unique needs, and some will be ready to make the transition earlier, while others may want to stay with a provider they've come to trust for a little longer."
One of the main considerations is the child's comfort level. A girl or boy entering puberty may not feel comfortable discussing the changes in their bodies with a doctor of the opposite sex, for example. And a teen might not take a doctor's appointment seriously if the waiting room is stocked with colorful toys and magazines for elementary-school-age patients.
However, if the patient and family have a good relationship with the doctor, there are reasons to consider sticking with a pediatrician for a few extra years:
Continuity. If your child is being treated for chronic or long-term conditions, it makes sense to continue to see the same provider to ensure continuity of care. When it's time, consider moving to another physician in the same practice. That way, your pediatrician can work with the new provider to ensure the transition is as smooth as possible.
Convenience. Finding a new doctor isn't the top priority for many young adults leaving home for the first time. It might make sense for them to continue seeing their pediatrician for a few years until they're ready to make a change – especially if they are still covered by a parent's insurance.
"Ultimately, the decision about when to stop seeing a pediatrician comes down to what is best for your child," said Snyder. "Ask the pediatrician what they recommend, and start a conversation with your child about their health needs, goals and concerns. You might be surprised by their perspective."
Is your child ready to make the transition from a pediatrician to a new primary care provider? Use the Find a Doctor tool on memorial.health to get started.
Related Articles
Teenagers and Mental Health: Recognize the Struggle