Teenagers and Mental Health: Recognize the Struggle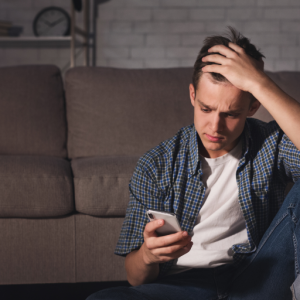 The teenage years are challenging enough without adding a global pandemic. Throughout the duration of COVID-19, with mandatory lockdowns, remote school and increased isolation, seven out of every ten teenagers reported struggles with mental health.
An online survey through The Harris Poll found that 81% of teens feel mental health is a significant issue for young people in the United States while two-thirds believe the experience of COVID-19 will have a lasting impact on their generation's mental health. In fact, teens reported they are more than three times as likely to feel peer pressure to hide their feelings than to drink or do drugs.
Look for these signs that indicate potential mental health struggles:
Increased irritability
Inability to focus
Poor sleep
Poor eating
Uncontrollable worries
Frequent mood changes
Increased isolation
Increased aggressive threats and/or aggression
Non-suicidal self-injury (cutting, burning, piercing)
Suicidal ideation/suicidal statements
Dramatic decrease in socializing with peers
Increased conflict with others
Decrease in academic performance
Increase in detentions, suspensions
Seek help immediately if your teen voices suicidal thoughts or statements. You should also seek help if you note a sharp decline in academics, social relationships, basic hygiene or if your teen shows a large decrease or increase in activity level.
Memorial Behavioral Health offers the following resources.
Memorial Behavioral Health Clinics. Memorial Health has established clinics in Jacksonville, Lincoln, Springfield and Taylorville that provide outpatient mental health services. Call for more information or to schedule an appointment at a location near you.  Monday–Friday | 8 a.m. to 8 p.m. Call 217–588–5509.
Related Articles
Mental Health Awareness Month: What to Know
Try Mindful Movement to Refresh Mind and Body
Struggling? You Are Not Alone.