Struggling? You Are Not Alone.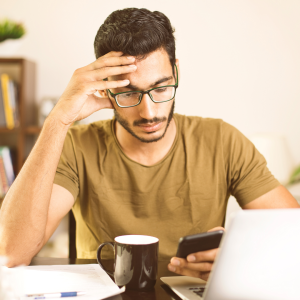 Often the biggest hurdle to getting help is recognizing you need help. Once you or a loved one makes that determination, there are important resources available.
Operates Monday through Friday 8 a.m. – 8 p.m. Call 217-588-5509. The line is staffed by graduate-level counselors who can help.
Reach out to someone 24 hours a day, seven days a week by texting the word "hello" to 741-741. Someone will engage with you via text message. This is helpful if you don't have a set amount of time during your schedule for a phone call. They also offer a Spanish line, WhatsApp and Facebook messaging capabilities.
Call 800-273-8255 where a national network of local crisis centers provides free and confidential emotional support to people in suicidal crisis or emotional distress 24/7.
Call: 844-4-SAFEIL. Text: SAFE2 (72332). Visit: Safe2helpil.com. This resource offers students a safe, confidential way to share information that might help prevent suicide, bullying, school violence or other threats to students' physical and emotional safety.
The Trevor Project provides 24/7 crisis support services to LGBTQ young people. Text, chat or call from anywhere, at any time, to reach a trained counselor. Free and confidential. Standard text messaging rates may apply. Text 'START' to 678-678.
Call 877-565-8860. This hotline is a peer support phone service run by transgender people for transgender and questioning peers.
*If you are experiencing an emergency, call 911 for immediate assistance.
Related Articles
Mental Health Crisis: Outpatient Help or Emergency Department?
Five Simple Self-Care Tips to Live By
How You Can Use Distraction as a Tool to Cope