Made with Love: Fidget Blankets for Hospital Patients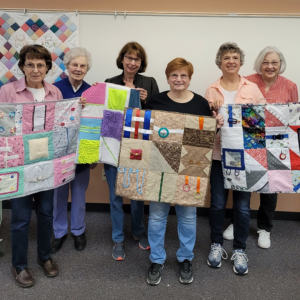 A dedicated group of longtime volunteers with Taylorville Memorial Hospital Auxiliary Quilters took on a new challenge and sewed fidget blankets for hospital patients.
"The Quilters have been a part of the Auxiliary volunteers since 1970, and both the hospital and community have benefited greatly from their efforts," said Kim Bourne, president and CEO of Taylorville Memorial Hospital. "This Volunteer Appreciation Week, it is fitting we recognize their creativity, talent and heart for others."
Fidget blankets provide sensory and tactile stimulation for patients with restless hands – often due to Alzheimer's or other forms of dementia. The blankets feature tasks that are easily accessible on the lap blankets like zippers, ties, clips or Velcro. The fidget blankets not only comfort patients but also provide useful distractions.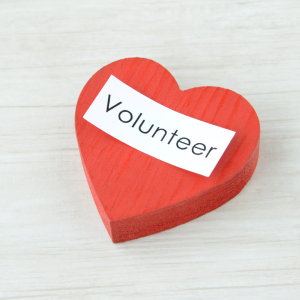 The TMH Auxiliary Quilters began in the 1970s to raise money for the hospital and have raised thousands of dollars over the years.
Interested in becoming a Memorial Health volunteer? Visit memorial.health for more information.