Medical Distrust: Undoing Centuries of Strain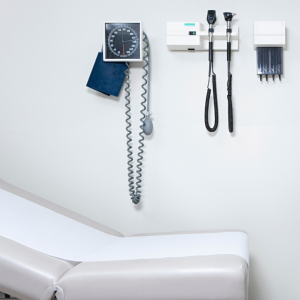 Medical distrust in the United States dates back to American slavery and has impacted the administration of healthcare through today including the COVID-19 pandemic. In recognition of Black History Month, Memorial Health had five history boards travel to each of our hospitals to tell a healing story acknowledging the harms done to communities of color leading to medical distrust. Historical events featured include the Tuskegee Syphilis Experiment, forced sterilization and medical experiments on enslaved women, HELA Cells and more.
The boards were created through a grant in partnership with several organizations including the Illinois Public Health Association, NAACP, Helping Hands, the Illinois Migrant Council, Black Lives Matter SPI and Memorial Health. The goal of the grant that funded this initiative was to prompt ideas and activities that help build a bridge toward a racially equitable Illinois.
It is important as healthcare workers to understand medical distrust and how it traces back to American slavery and how it still impacts the work we do today. This awareness helps us understand the reasons for distrust and guides us in building more trusting relationships that lead to healing and improved health.
View the story boards here.