More Nursing Education Opportunities in Central Illinois to Address Shortage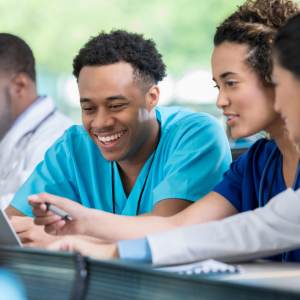 The nursing shortage has hit healthcare hard over the past several years. But future nursing students throughout central Illinois now have additional educational opportunities thanks to a new partnership between Memorial Health and Illinois State University's Mennonite College of Nursing (MCN).
The partnership includes a significant financial investment from Memorial Health to help establish a new MCN location in Springfield. The new location will increase capacity to educate future nurses in central Illinois by accommodating 48 junior and 48 senior MCN students with the first class starting in August 2023.
"We hope many of these future graduates will continue to make their home in communities within our Memorial Health service area," said Marsha Prater, senior vice president and chief nursing officer for Memorial Health. "During their education, we will provide these future nurses with opportunities to practice in an award-winning professional practice environment that is committed to raising the bar of nursing excellence."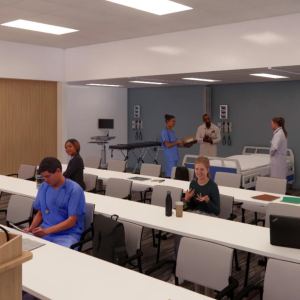 Benefits to MCN nursing students
Wide range of clinical and learning experiences including on-site training at Memorial Health sites of care
Access to simulation spaces in the Memorial Learning Center
Curriculum at Springfield location will duplicate that of ISU's Normal campus.
Related Articles
Memorial Health and ISU Mennonite College of Nursing Announcement
2021 Nursing Education Center at Lincoln Land Community College
Four-Peat of Nursing Magnet Designation at Springfield Memorial Hospital