Reducing Stress for Farm Families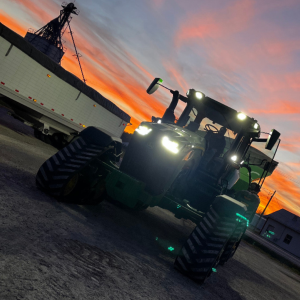 Long hours, market conditions and unpredictable weather can create stress for farmers and their families across central Illinois.
"Farm life can be very rewarding, but it can also be very stressful, especially at times like planting and harvest," said Kenny Dunn, MA, LCPC, and a manager with Memorial Behavioral Health. "Stress can lead to family conflict, physical symptoms and depression. It's important to be aware of how stress affects you."
Physical symptoms of stress include:
Difficulty falling asleep or frequent waking in the night
Loss of appetite, upset stomach or other digestive issues
Headache
Teeth grinding or jaw clenching
Stress can cause fatigue, distraction and difficulty concentrating – all of which can be dangerous and even lead to accidents on the farm. Experiencing long-term stress may also lead some people to increase alcohol and drug use. Others may adopt unhealthy coping behaviors like overeating or "tuning out" with excessive TV or social media use.
"In the agriculture industry, there's so much that's outside individual control," said Dunn. "Weather and the ups and downs of the markets can cause significant stress that spills into all areas of a person's life, affecting how they interact with others."
Signs of stress you may notice in your daily interactions include:
Feelings of increased isolation
Anger or irritation with people around you
Restlessness
Difficulty making decisions
Forgetfulness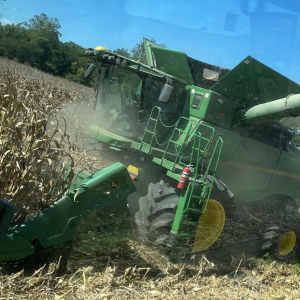 In previous generations, stigma may have kept many rural residents from talking about mental health. But recent years have brought a greater understanding of the unique mental health challenges faced by farmers. The Illinois Farm Bureau and U.S. Department of Agriculture offer online resources, and more are listed below.
"It's been encouraging to see a growing conversation around mental health and well-being in farm communities," said Dunn. "If stress is affecting your daily life and relationships, seeking help can make a big difference."
Resources
Call 988 to reach the National Suicide and Crisis Prevention Lifeline.
The Farm Family Resource Initiative Helpline is staffed by counselors from SIU Medicine in partnership with the Illinois Department of Agriculture. It is available at 833-FarmSOS (833-327-6767) to serve farm families across Illinois.
The Farm Bureau maintains an online list of mental health resources for farmers and their families.
Memorial Behavioral Health provides outpatient behavioral health services for children, adolescents, young adults and adults. Programs address emotional, social and behavioral needs of individuals and their loved ones who experience difficulties across home, social and community settings. Call Memorial Behavioral Health at 217-525-1064, Monday through Friday, 8:30 a.m. to 4:30 p.m. to be connected with services.