Seasonal Body Forecast: Chance of Dry and Itchy Skin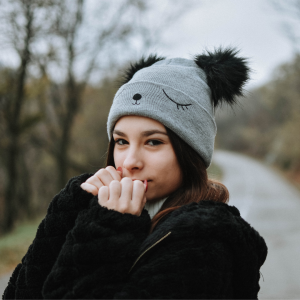 While summer humidity helps naturally maintain moisture balance in your skin, when autumn's drier days take hold, you may notice your skin becomes more dry and itchy. Drier weather combined with fall allergens may create a double whammy for sensitive skin.
"Dry skin usually lacks emollients that keep it soft and smooth," says Laurel Kirk, an esthetician from Memorial Medical Spa located on the campus of Decatur Memorial Hospital. "But sometimes dry skin can lack hydration (water) too. When it gets cold, I like to apply moisturizer directly onto damp skin right out of the shower. The lipids in the moisturizer bind to water droplets and pull them into the skin. This technique not only moisturizes, but hydrates as well."
Our Memorial Medical Spa experts suggest the following tips to keep your skin hydrated and less itchy and dry through fall and winter.
Avoid hot showers. Hot water strips natural oils from your skin. Instead, take warm showers, and be sure to moisturize while your skin is damp.
Avoid wool clothing. Wool fabric may be warm, but it can cause skin irritation. If you have a favorite wool sweater, wear a shirt underneath it.
Cover up while hiking or working outdoors to avoid coming into contact with a poisonous plant. Poison sumac turns bright red this time of year.
Watch for eczema flare ups. Fall allergens can trigger an immune response in people with eczema.
As the weather becomes colder, dry skin symptoms may worsen. Ask your primary doctor for a referral to a dermatologist who can help you with a stronger treatment regimen or contact Memorial Medical Spa at 217-233-8772 for an appointment with an esthetician.
Additional Resources
Protecting Your Skin while Preventing COVID-19