Suicide Prevention – Warning Signs and How to Help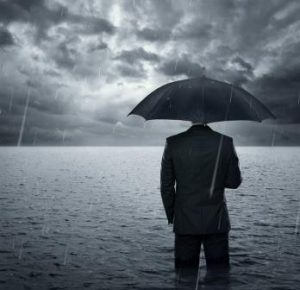 Do you know the warning signs for suicide? Suicide is death caused by self-inflicted injury with the intent to die, and it is the eleventh leading cause of death in the United States, according to the American Foundation for Suicide Prevention.
"Often, people don't know exactly what is going on with a friend or loved one that triggers thoughts of suicide, but there are common indicators that can be considered warning signs and/or risk factors," said Leaha Jones with Memorial Behavioral Health. "Look for impulsive behaviors, feelings of hopelessness and isolation, a family history of abuse and/or death by suicide, chronic medical pain, broken relationships, trauma, substance abuse or mental health conditions like depression, anxiety or psychotic disorders."
The good news is that most people who have access to mental health resources and feel supported by friends and family are less likely to act on suicidal tendencies.
Consider these support strategies:
Educate yourself on risk factors for suicide and available mental health resources.
Be aware of signs of depression and other mental health conditions.
Show consistent care and concern.
Be straightforward and ask if the person has considered hurting themselves.
Always take it seriously if a friend or loved one talks about suicide.
If the person is not in immediate danger, remove any dangerous items and call 988, the Suicide and Crisis Lifeline. This free, confidential line is available 24/7 and will connect you with a skilled, trained counselor.
The 988 Suicide and Crisis Lifeline now offers American Sign Language services for the deaf and hard of hearing. Users can connect with the service on the 988 Lifeline website using the "ASL now" button or dial into the previous ten-digit number (1-800-273-8255) using a video phone to reach a counselor trained in ASL.
If the friend or loved one appears to be extremely distressed, don't leave the person alone. Try to keep the person as calm as possible and seek immediate help: call the Mobile Crisis Response Team at 217-788-7070. The Mobile Crisis Response Team is a group of trained mental health professionals who will provide a combination of face-to-face and telehealth evaluations in attempts to resolve the immediate crisis and facilitate referrals to outpatient care or make recommendations for inpatient psychiatric hospitalization, when warranted.
If you or your loved one are in immediate danger, call 911 or take the person to an emergency room.
Additional Resources
Online Screening: Memorial Behavioral Health offers an anonymous, free mental health screening. Receive immediate, customized feedback and the opportunity to schedule an appointment for further evaluation if necessary.
Contact a provider at Memorial Behavioral Health. Memorial Behavioral Health provides telehealth and phone appointments.