Understanding Hospice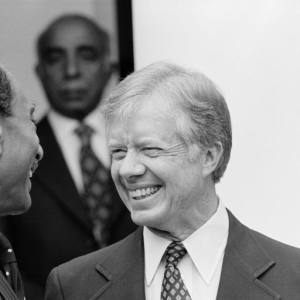 After a series of short hospital stays, former president Jimmy Carter, 98, decided to receive hospice care instead of additional medical intervention. That announcement from The Carter Center sparked an outpouring of support for our 39th president, but it also raised questions about what hospice involves and the decision-making surrounding a decision to receive hospice care.
Holly Thomas, BSN, RN, is a clinical manager for Memorial Home Hospice. She explains that hospice is not a place, but instead is a specialized and supportive care concept for those at the end of life.
"Hospice focuses on comfort rather than cure," she said. "Hospice care includes support for families and caregivers. The goal of hospice care is to provide guidance and comfort through the end-of-life journey with not just support, but also an explanation of the dying process along the way. Hospice care is provided wherever home is."
Commonly held misconceptions about hospice care are that all medications are stopped, that hospice hastens death or that hospice is only about dying and usually occurs only for the time right before death.
"Comfort measures do not cause death to happen sooner," Thomas said. "Also, medications are reviewed and recommendations made when entering hospice, and patients have a say in their medication options. It's important for people to understand that hospice is about living and helping to make the end of life meaningful for the patient and loved ones. The benefits are wide-ranging and not just for immediately prior to a patient's death."
Who is considered for hospice?
Patients with a terminal illness and a life expectancy of six months or less (determined by a physician)
Patients who have decided to stop active treatment, who are no longer strong enough to continue treatment or who have no further treatment options
Patients who no longer wish to have diagnostic testing performed
Patients who no longer wish to go to the emergency room, be admitted to the hospital or continue visits to healthcare providers
How is hospice care delivered and what does hospice actually do?
A hospice team includes physicians, nurses, social worker, chaplains, bereavement services, home health aides, volunteers and, in some cases, various therapists and/or dietitians. A plan of care is developed with the patient and/or caregivers.
Visits are made to wherever home is and can be a nursing facility, assisted living, group home or the patient's home. A patient's own physician can remain involved in the care plan. Hospice provides 24-hour support and availability in order to help address physical, emotional, spiritual and social needs for patients and families/caregivers.
Who pays for hospice and what is covered?
Medicare provides a hospice benefit that is elected when entering hospice.
Medicaid and private insurances cover hospice (insurance checks are made prior to entering hospice).
Coverage and non-coverage are discussed prior to or when entering hospice and may include medications, medical equipment, supplies and care provided by the hospice team related to the terminal illness.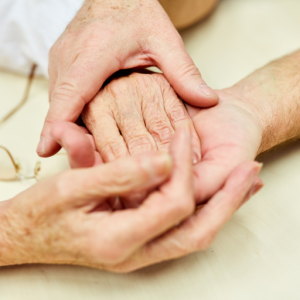 Want to learn more?
Memorial Home Hospice serves 19 area counties. Informational visits are available for those wanting more information about hospice before entering hospice care. Evaluations are available to help determine if patients are eligible for hospice. For more information about Memorial Home Hospice, please call 217-788-4663 and select option #2 for hospice.