Worried about a Friend or Scared for Yourself? Mental Health Resources for Young People and Adults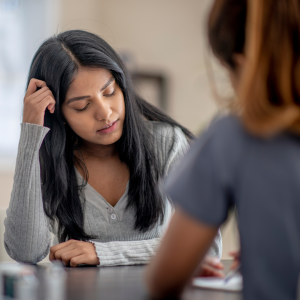 If you or a friend are struggling, remember – you are not alone. Don't keep it to yourself. Sooner is always better than later to seek help. Reach out for help if you know something, hear something or your gut is telling you something is wrong as a student, friend or acquaintance. The organizations listed below offer immediate and confidential help.
Student Mental Health Resources
 "A Friend Asks" is a FREE smart phone app that helps provide information, tools and resources to help a friend (or yourself) who may be struggling with thoughts of suicide. Download the app today and encourage friends and family to do the same. Education is key to prevention. With information like this as close as your smartphone, you could help save a life!
"We Can Talk About It." When the world doesn't listen, be the friend who does. Many of us feel like we can't discuss our mental health. "We Can Talk About It" encourages young people to push past pervasive taboos, misconceptions and stigmas about mental health by seizing the awkward and reaching out to a friend. Text SEIZE to 741741 or call 800-273-825.
Safe2Help Illinois. In the absence of a trusted adult, Safe2Help Illinois offers students a safe, confidential way in which to share information that might help prevent suicides, bullying, school violence or other threats to school safety. This program is not intended to suspend, expel, or punish students. Rather, the goal is to get students to "Seek Help Before Harm."
BEAM is a national training, movement building and grant-making institution dedicated to the healing, wellness and liberation of Black and marginalized communities. Their mission is to remove barriers that Black people experience getting access to or staying connected with emotional healthcare and healing through education, training, advocacy and the creative arts.
The Trans Lifeline Family & Friends Line provides peer support for friends, partners, family members and professionals supporting trans loved ones and community members. We trust trans people as the experts in our own lives, and we resource trans people's support networks to do the same. Call 877-565-8660.
The Trevor Project is the world's largest suicide prevention and mental health organization for lesbian, gay, bisexual, transgender, queer and questioning (LGBTQ) young people. One accepting adult decreases the risk of suicide by 40% for LGBTQ young people. We provide LGBTQ youth with 24/7 crisis counseling via phone, text and chat.
988 Suicide and Crisis Lifeline: If you or someone you know is having thoughts of suicide or experiencing a mental health or substance use crisis, 988 provides a connection to free, 24/7 confidential support.
Adult Mental Health Resources
Apps to consider: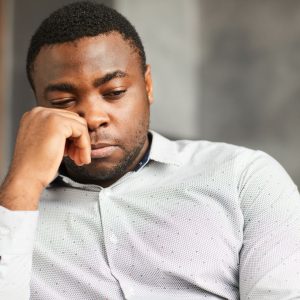 Memorial Behavioral Health provides outpatient behavioral health services for children, adolescents, young adults and adults. Programs address emotional, social and behavioral needs of individuals and their loved ones who experience difficulties across home, social and community settings.
Call Memorial Behavioral Health at 217-525-1064, Monday through Friday, 8:30 a.m. to 4:30 p.m. to be connected with services.
Related Articles
988 Dialing Code Offers Immediate Mental Health Resources
Mental Health Awareness for LGBTQ+ Community