Double Punch: Inactivity and Genetics Contribute to High Cholesterol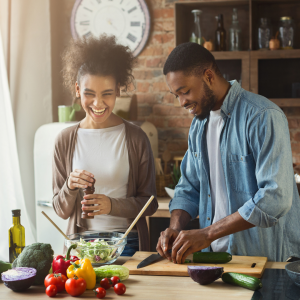 Ever wondered about those cholesterol numbers your doctor shares with you after routine blood tests? Cholesterol is a fat-like, waxy substance your liver makes and is essential to your health—it helps keep your body running. But more than 90 million Americans have a total cholesterol level higher than normal.
Most adults will receive a blood test for cholesterol known as a lipid panel, which measures the fats and fatty substances your body uses for energy, or lipids. These include total cholesterol level, triglycerides, HDL cholesterol (often called "good" cholesterol) and LDL (often called "bad" cholesterol). This test is usually done as a part of a normal health exam.
"I encourage patients to not think of cholesterol as good or bad," said David Baumberger, MD, internal medicine at Memorial Medical Group in Forsyth. "There are healthy and unhealthy levels, and it's our goal in primary care to help you get back to healthy levels."
Maintaining unhealthy levels of cholesterol can cause your body to work harder and may lead to heart disease or stroke as excess cholesterol known as "plaque" builds up in blood vessels. The cause of unhealthy levels includes genetics, age, gender, poor diet, obesity and a lack of physical activity.
"An active lifestyle in addition to changes in diet and medication, when necessary, can help you maintain healthy cholesterol levels," Baumberger said. "Regular exercise not only can contribute to weight loss, but it can also improve your cardiovascular function."
Need help maintaining healthy cholesterol levels?
Talk to your doctor or find a primary care physician. Physician groups at Memorial Health are accepting new patients: Find a Doctor.
Related Articles
Count on Reliable Care with an Advanced Practice Provider
Men Less Likely Than Women to See Physicians Regularly
Seven Reasons Why You Need a Primary Care Physician