Memorial Child Care Center Inspires Early Childhood Learning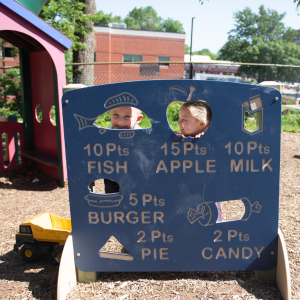 Visitors to the campus of Springfield Memorial Hospital may hear laughter from outdoors playtime at nearby Memorial Child Care. That's because Memorial Child Care educators believe their job is to create a nurturing and fun learning space for their students, one that utilizes all types of creative learning environments.
"Our main focus for our students is to create an atmosphere where learning is fun," said Becky Reynolds, director of Memorial Child Care Services. "We want them to learn primarily through play and other activities designed to grow their skills without exerting academic pressure."
Memorial Child Care, which cares for children six weeks through five years, has provided child care for more than 35 years. The availability of quality child care and early childhood education is a popular benefit available for employees who work for Memorial Health.
Ashley MacDonald, DO, a family medicine provider with Memorial Care in Chatham, has sent all four of her children to Memorial Child Care. Two have "graduated" onto elementary school, but the physician is still grateful for the start they received from birth to kindergarten.
"We love how they learn through play, from gardening to messy play days and water play days," MacDonald said. "The teachers truly care about the kids and want them to succeed."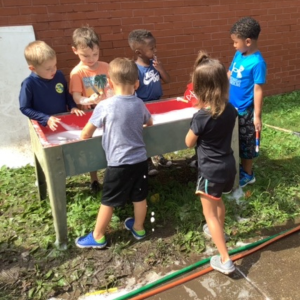 One of the main benefits of early childhood education is the opportunity to make learning irresistible for young children. But the relaxed structure also helps children learn how to follow directions, adapt to others in social environments, develop fine and gross motor skills and explore a variety of learning opportunities – all while meeting the guidelines of the Illinois Early Learning and Development Standards.
Memorial Child Care has received Gold Circle of Quality designation from ExeleRate Illinois based on those standards for the past nine years – the highest designation an early childhood center can earn from that organization.
"Preschool education is important from a child development perspective because it helps to introduce learning in a fun and playful way," said MacDonald. "It allows children to foster a great relationship with learning and exploring and to grow socially and emotionally outside of the home."
Now Hiring
Memorial Child Care is opening a brand new state-of-the-art facility this summer and is currently hiring additional educators and teaching assistants. There is a sign-on bonus of $3,000 with a one-year work commitment. Interested? Apply here.