Miracle COVID-19 Patient Returns to Say Thank You at Decatur Memorial Hospital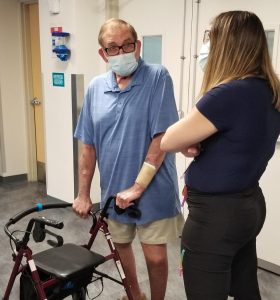 This summer, Dave McKee, 73, is grateful to be back volunteering on projects at the blacksmith shop at the Macoupin County Historical Society grounds. The Carlinville resident was transferred to Decatur Memorial Hospital (DMH) with worsening COVID-19 on Jan. 30, 2021.
"Dave is one our miracles," said Amber Vest, RN, nursing director of intensive and intermediate care at DMH. "His respiratory failure progressed in the wrong way, and he required intubation. His stay was complicated by coagulation issues we typically see with COVID-19 patients as well as kidney failure and hemorrhagic shock."
After a long recovery, Dave returned late this spring to thank his doctors and nurses for their lifesaving care while he was in the intensive care unit.
"Words can't describe the care I received there," Dave said. "A lot of it I don't remember. But what I do remember is that they were caring. They never got upset no matter what happened in that room. They were just super. Every one of them. Not just one or two. The whole crew was that way. I don't have enough kind words to say."
Today Dave feels much stronger. He doesn't require oxygen unless he over-exerts himself or the humidity level is excessive. He bought a tall walker that helps him stand up straighter when he walks, and he walks regularly at the local Wal-Mart or the hospital parking lot in Carlinville.
He tinkers around on various projects in his shop and plans to help wrap sandwiches as a volunteer with the Girard Fire Department at the annual Girard Festival Days.
"DMH – they had the COVID thing figured out," he said. "If it wasn't for them, I probably wouldn't be here. It was nice to be able to get out of there and be alive. When you wake up and start to realize what's going on and that you have such a long ways to go – everyone there had a hand out to help me."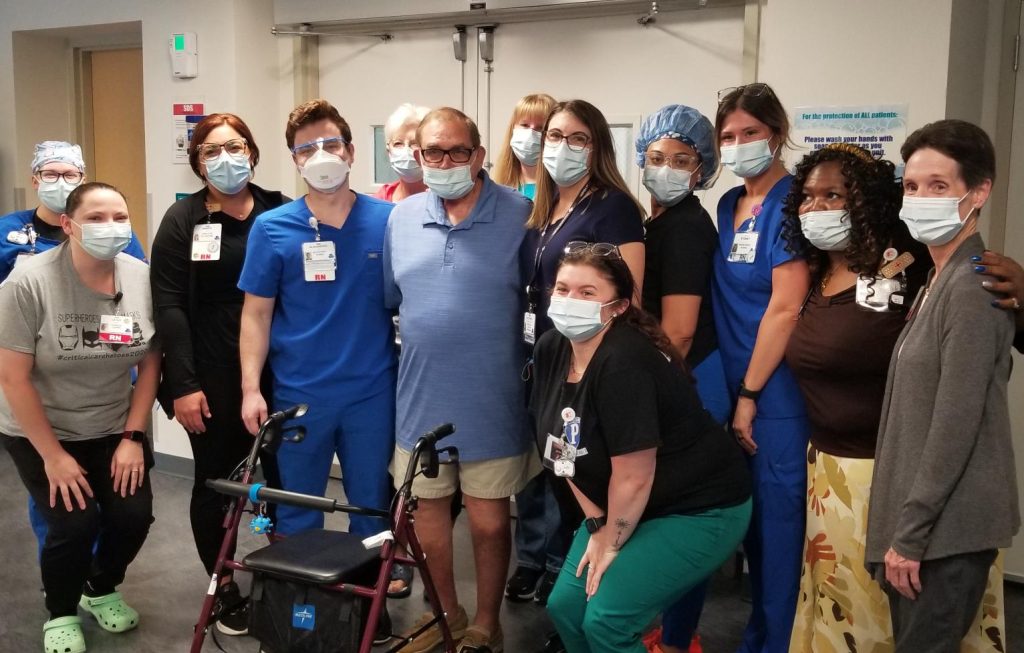 Related Articles
COVID-19 Survivor Grateful for Nursing Team
Experience Exceptional Care? Nominate the Caregiver
Local Frontline Nurses Share Challenges of COVID-19 Patient Care