Self-Directed Care Is One Mental Health Tool for Black, Indigenous and People of Color (BIPOC)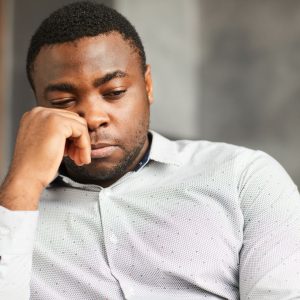 One size does not fit all, and that is especially true for people who seek mental health services.
"People's perceptions of the value of mental health services are uniquely shaped by racial or ethnic backgrounds and cultural experiences," said Amber Olson, LCSW, regional director for Memorial Behavioral Health Clinical Operations. "Communities of Black, indigenous and people of color have historical roots in not trusting the healthcare system that they have come by honestly. Many are afraid of evaluation, diagnosis and judgment. If they do seek treatment, they face too many barriers like housing, finances, access and lack of providers who understand the challenges unique to their race, ethnicity and culture."
Self-directed care is a powerful tool that allows people to maintain control over their care through autonomy, agency and choice. It gives people seeking services the freedom to decide what is meaningful and life-enhancing to them and empowers individuals to take control over their own care, wellness and life.
"Self-directed care allows people from marginalized communities to determine their own priorities in recovery and move beyond traditional systems of care, which weren't originally designed with them in mind," said Olson. "Self-directed care creates space in treatment plans for culturally relevant services and goes beyond diagnosis to treat the whole person."
Mental health does not discriminate. By learning about and embracing culturally based practices, individuals and communities can begin the process of understanding the impacts of historical trauma, reclaiming the honor and pride of their ancestors, their historical knowledge and the power that exists in connecting with one's community through shared values, beliefs and customs.
For more information about self-directed care, visit memorial.health. Additional resources through Memorial Behavioral Health include:
Mobile Crisis Response (MCR) is a program of Memorial Behavioral Health which helps connect those in crisis with community-based support including outpatient behavioral health services, community resources and follow-up aftercare. For more information, call 217–788–7070.
The Living Room is a calm, safe space that provides immediate mental health support from Peer Recovery specialists. The Living Room is free. No appointment is required, and it is available to those 18 and older. The Living Room is located at 710 N. Eighth St., Springfield. For more information, call 217–588–5272.
Emotional Support Line is available for individuals who need help with non-crisis issues, like anxiety or depression. Call 217–588–5509 for this free service available to everyone.
Source: https://mhanational.org/sites/default/files/BIPOC-MHM-Toolkit-2021_Final_03_0.pdf
Related Articles
New 988 Dialing Code to Offer Immediate Mental Health Services
Mental Health Awareness for LGBTQ+ Community
Don't Let Mental Health Stigma Stand in Way of Seeking Help