Share Kindness with Others: Volunteer with Memorial Home Hospice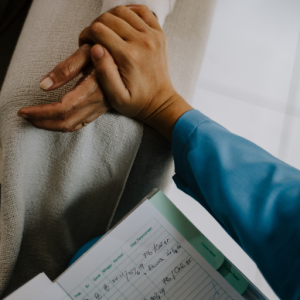 Volunteers for Memorial Home Hospice provide care, support and compassion for patients and their families during a time of need. Volunteers are available to make home visits and assist patients, family and friends throughout the entire hospice journey.
Cody Webster, 35, of Decatur started volunteering last fall. She works part-time as a nurse and wanted to give back when able. She has provided respite care mainly, staying with hospice patients so the caregiver can run errands. One of her childhood memories was how important it was for her Grandma to get a break from caring for Cody's Grandpa who was ill for a long time.
"Volunteering for hospice is such a simple way to show love to others," Cody said. "It gives you a chance to be a small part of a person's final journey through this life. What an amazing opportunity!"
Here are some of the tasks volunteers can help with.
Support Through Companionship
Listen to concerns
Sit with patients and family members in times of need
Provide short breaks so family can attend to other activities
Read to patient
Help write letters, cards, life memories
Reminisce over photographs or memories
Provide music, sing, play an instrument
Comfort and relaxation
Help with Errands and Chores
Help with yard work
Organize mail, help pay bills
Make phone calls
Run errands or shop for groceries
Help with light housework
Grief Support
Grieve with the family
Attend funeral or memorial services
Maintain telephone contact for grief support
Provide emotional support and companionship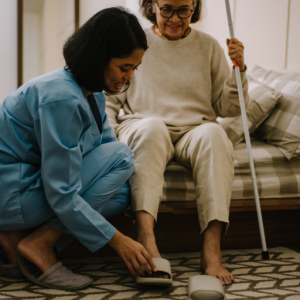 (There are limitations to what services volunteers provide. They cannot provide physical care like lifting or bathing a patient or dispense medication or feed a patient.)
Interested in volunteering? Call 217-788-4663 and choose option #2 for information on how to become a volunteer.
Job Openings: Memorial Health is also currently hiring for hospice positions. If you are interested and qualified, please apply today.
Related Article