Three Ways to Donate Life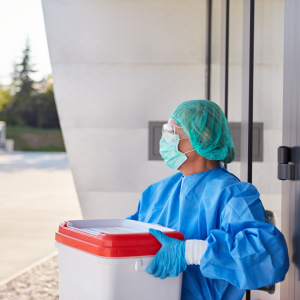 In the United States, more than 1oo,ooo adults and children await an organ transplant—more than 4,000 in Illinois alone. April is National Donate Life Month, and the team at Memorial Transplant Care shares these steps to significantly impact the lives of others.
Donate blood. Donating blood is among the most well-known, life-saving acts that can make a positive difference in another person's health. Memorial Health partners with Impact Life to encourage and support blood donations. Consider providing the important gift of a pint of blood. In one year, one person can donate enough blood to impact the lives of 18 people.
Register to be an organ or tissue donor. Your decision to be an organ and tissue donor can save the lives of up to nine people and enhance the lives of hundreds more. Take 30 seconds to register your decision to be an organ and tissue donor through the Illinois Organ/Tissue Donor Registry, managed by the Illinois Secretary of State's Office. You can also register through the  National Donate Life Registry.
Raise awareness about the need for organ and tissue donors. Understand donation and help dispel common myths about organ donation: there is not an age cutoff for donating organs; your family won't be charged if you donate an organ; wealthy famous people do not move to the top of the donor recipient list, and more. Raising awareness and encouraging those who can donate to do so could save many lives. Tell those you love that you want to donate your organs and encourage them to do the same. Your choice could mean life for someone else.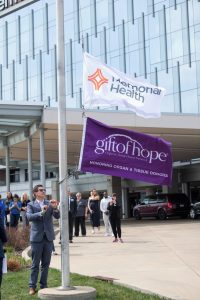 Related Articles
After Five Years on Transplant List, Local Man Receives Kidney
Are You at Risk for Kidney Disease?