Ticked Off? How to Avoid Summer Pests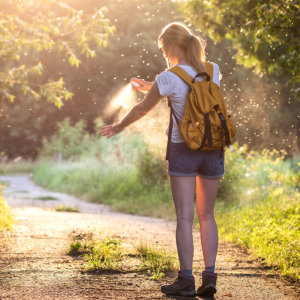 In the summer, we spend a lot of time outdoors. Whether you are at a ball game, going swimming, taking a hike, camping or at a backyard barbecue, pests like mosquitos and ticks can not only be a nuisance, they can impact your health.
"Many people infected by mosquitoes or ticks carrying West Nile virus or Lyme disease may not show any symptoms, but they can present a serious health concern for those who are elderly or who have a compromised immune system," said Anna Richie, MD, clinical director of urgent care at Memorial Care. "It is important to take precautions especially when spending a lot of time outdoors this summer."
Here are some tips to help you to avoid insect bites this summer:
Use repellent. The Environmental Protection Agency has a search tool to help you find the insect repellent that's best for you. Always follow product recommendations for age and product placement. Remember sun safety—it's important to apply sunscreen before you apply insect repellent.
Wear appropriate clothing. Wearing hats, long sleeves and long pants in wooded areas can help to prevent ticks. If you plan to spend a lot of time in these areas, consider clothing treated with a recommended insect repellent like permethrin.
Keep insects outdoors. Use tightly fitted window and door screens to prevent mosquitoes and other insects from getting inside your home, tent or camper.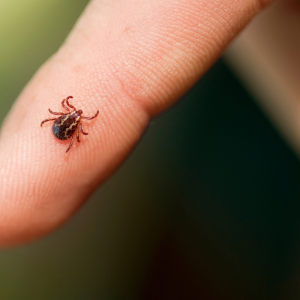 "We've already seen a lot of tick bites in our urgent care facilities this summer," Dr. Richie said. "If the tick is engorged or attached for longer than 36 hours or for an unknown duration, we consider prophylactic Lyme disease treatment. All of our urgent cares carry the prophylactic antibiotic to be administered on site at time of visit."
Get Help
If you are bitten by a tick, or have a mosquito or insect bite you are concerned about, speak with your doctor or visit your nearest urgent care location through Memorial Care.
Related Articles
The Good and Bad News about Your Summer Glow
Tips to Prevent Social Media from Hijacking Your Child's Summer
Summer Hydration: Pick Drinks to Quench Thirst for Good Health