Vaccine Equity Clinics Highlight Learning from COVID-19 this Patient Safety Awareness Week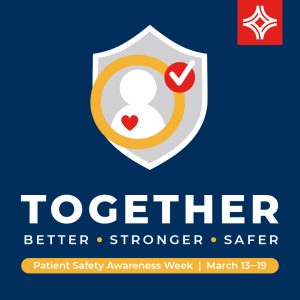 As healthcare organizations celebrate Patient Safety Awareness Week March 13-19, Memorial Health acknowledges how COVID-19 brought much-needed attention to the lack of health equity in the United States in terms of patient safety. Socially marginalized populations experienced higher rates of COVID-19 morbidity and mortality from infection as well as greater disruptions in preventive and chronic care.
Black, Latinx, Asian and other historically marginalized communities experienced COVID-19 case and death rates 24 to 110% higher than white communities according to the Journal of Epidemiology and Community Health.
The grave consequences of health disparities during the pandemic underscored the urgent need to achieving health equity across the healthcare continuum. While race and ethnicity have garnered most of the attention, health disparities also touch individuals based on sex, sexual identity, age, disability, socioeconomic status and geographic location, from rural to urban America.
"We recognize that health equity can only be achieved when we commit to addressing the social determinants of health," said Valeria Cueto, Memorial Health vice president for equity, diversity and inclusion. "As a system, we have made that commitment in our strategic plan and mission. The vaccine equity clinics held throughout our communities show that commitment in action. The cross-organizational project resulted in 1,099 doses being administered in areas where access was a significant barrier."
Memorial Health continues work to promote equity, diversity and inclusion in both tasks and methods. Through partnerships with local agencies, Memorial has worked to address vaccine hesitancy and expand access to vaccines in Black communities. In 2022, Memorial will continue to strengthen these partnerships to better align health equity efforts, optimize financial resources and improve community health and well‑being.
Related Articles
Medical Distrust: Undoing Centuries of Strain
The Women of Memorial Health
Men Less Likely Than Women to See Physicians Regularly